Battery Saving
shivangpatel | Oct. 6, 2021, 8:46 p.m. | Linux,
Many of us Linux users complaining about battery draining on laptops. Main reason behind is, most of the laptops manufactured for windows operating systems. And because of that, many secrets related to hardware power management are secret by manufacturers. So, if you don't know about key features, then what Linux community can do about it?
But still, there are some common options are available to manage it. Like CPU frequency/Intel_pstate, power, TDP, disable unwanted H/W, etc. If you are very high-skilled person and well deep knowledge about Linux kernel, then you can do it by yourself by editing kernels or scripting. Or other way you can use some third-party tools, like TLP, CPU-frequency manager, slimbook battery, etc. Here in this blog, I am more focusing on slimbook battery, because up to this day, as per my experience this one is best.
Slimbook Battery is battery optimization tool for Ubuntu, like Linux OS. It's developed by SLIMBOOK(Spanish company, I guess :D) — Linux based laptop manufacturer. Slimbook Battery have nice UI with default mode settings for Energy Saving, Balanced, Max Performance. Apart from that other options like battery charging notification you can find.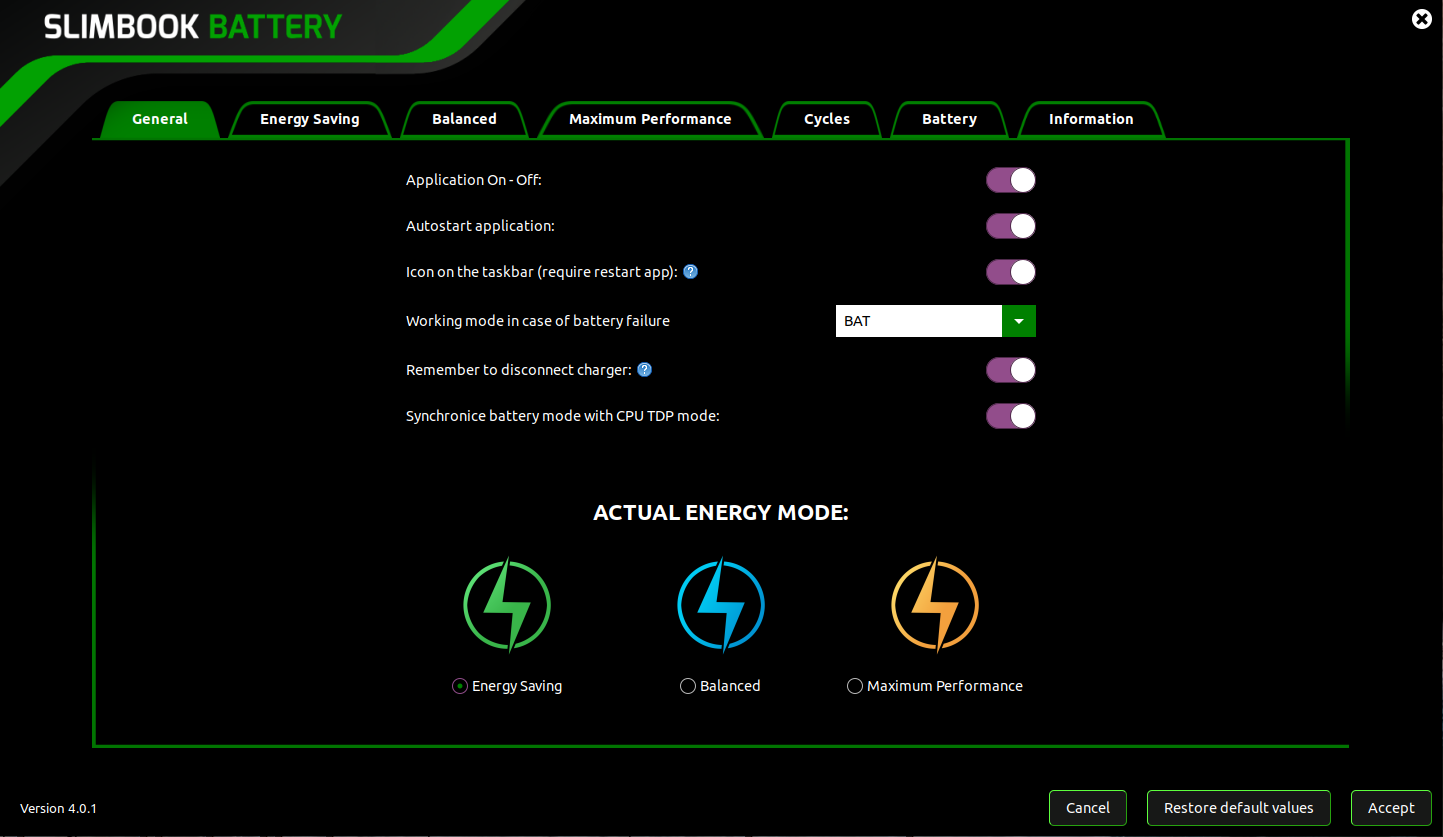 How to install it on Ubuntu?
sudo add-apt-repository ppa:slimbook/slimbook
sudo apt-get update
sudo apt-get install slimbookbattery
How to install it on Ubuntu?
sudo apt purge slimbookbattery
sudo apt purge tlp tlp-drw
If you like it, and if you want to help them please choose paid membership on Patreon. You can visit official website: https://slimbook.es/en/apps-en
Note: If you have any query related to content, please DM by visiting www.tithal.life.